Carl Germano, CNS, CDN – expert in hemp/cannabis/phytocannabinoid product development and education
Carl Germano, CNS, CDN serves as Verdant Nature/Verdant Oasis Vice President & Chief Business Officer. Since 2010, he has dedicated his efforts in providing the industry with phytocannabinoid ingredients, R&D support, and education on the endocannabinoid system (ECS) with the release of his new book Road To Ananda.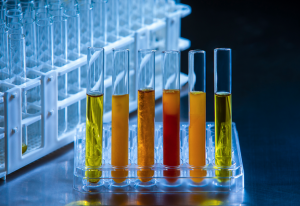 Verdant Nature/Verdant Oasis (VO) is a vertically integrated grower and manufacturer of the highest quality phytocannabinoid-rich hemp oils and specialized dietary ingredients. VO is investing intensive discovery initiatives to develop a platform leveraging the synergy of phytocannabinoids and cannabimimetic compounds to produce a stream of next-generation products that fine-tune the ECS.VO has unique IP and end-to-end control of the entire process, including specialized plant genotypes, refined agricultural & farming practices, proprietary extraction methodology, and advanced post-extraction techniques. VO products are produced in FSMA-registered facilities, operated under strict HACCP & GMP controls. VO goes above and beyond being a raw material supplier – Carl Germano, CNS, CDN provides R&D support, marketing assistance and cutting-edge education on the role of the endocannabinoid system and hemp phytocannabinoids for health and wellness.
Carl Germano, CNS, CDN is responsible for all aspects of research and product development of nutritional supplements, medical foods, functional beverages and cosmeceuticals for VO and provides:
Phytocannabinoid product and business concepts,
Development and commercialization of phytocannabinoid rich formulations,
Reformulations and line extensions to include phytocannabinoids,
Margin enhancement,
Outsourced clinical trials,
Research, claims, and regulatory compliance assistance
Collaborates with Brand Management and senior leadership to drive a strategic product agenda that calls for significant growth.
Independently provides effective and functional technical support for all formulation development and marketingsupport for clients.